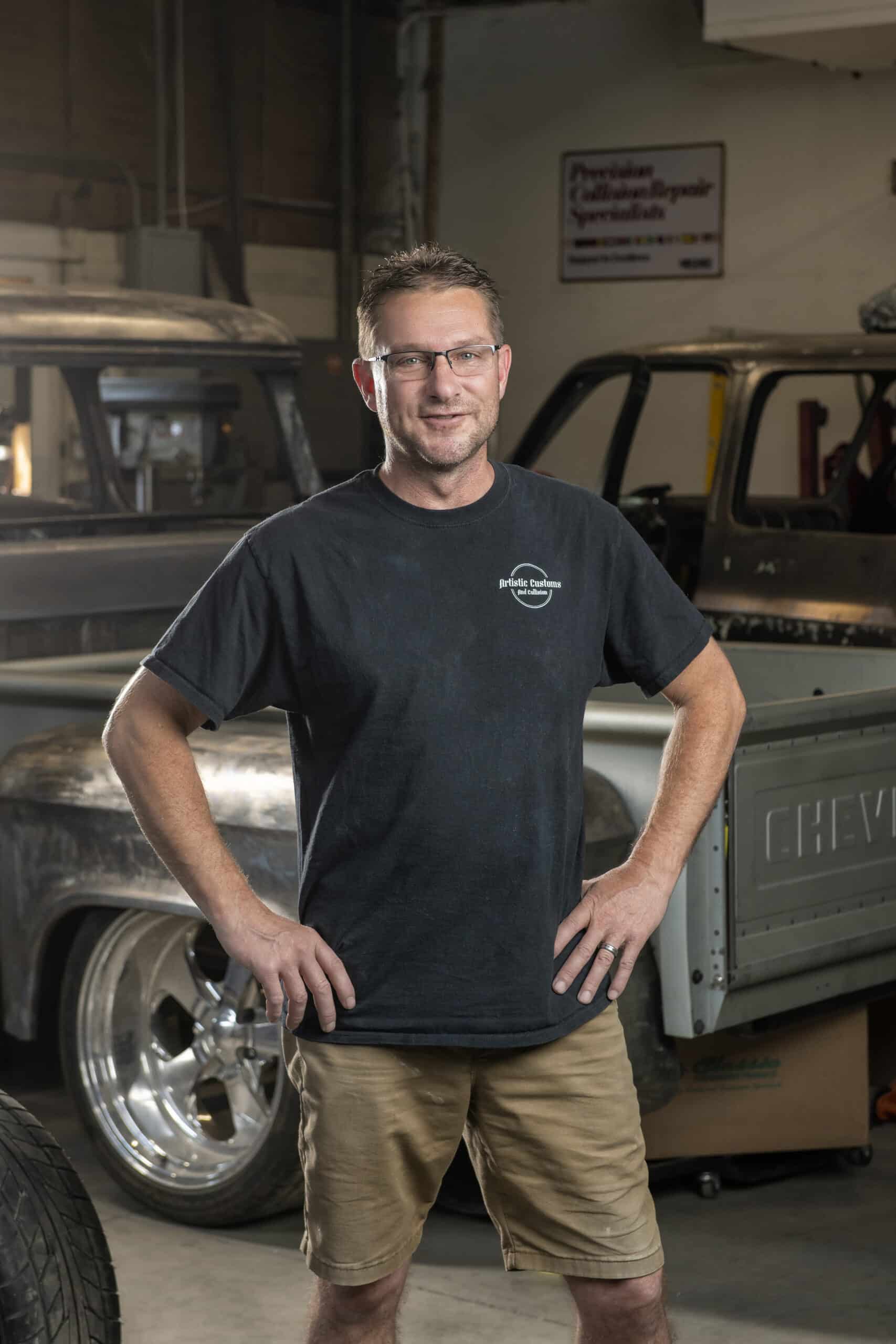 Ken started his journey of restoration at the age of fourteen with a 65 Chevelle. In 2006, he established his own shop and built a team of creative minds equally passionate about customizing vintage vehicles to bring them new life and new art to his customers.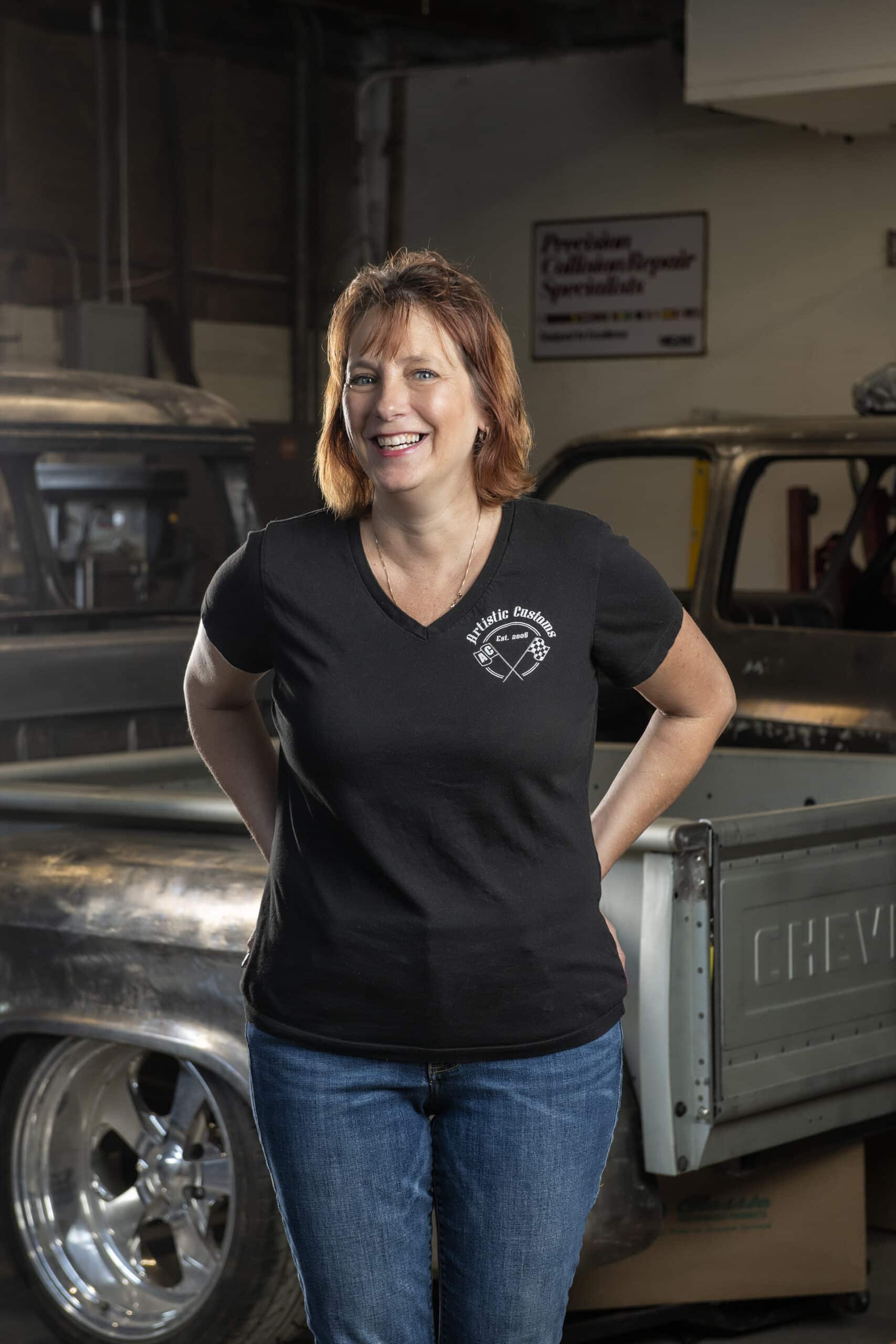 Jennifer first met Ken in the collision repair industry. She could see how talented Ken was and knew she wanted to help him grow the business by helping him fulfill his passion. With her bachelor's in accounting, she helps him manage all things numbers as well as HR, customer relations, advertising and business planning and development.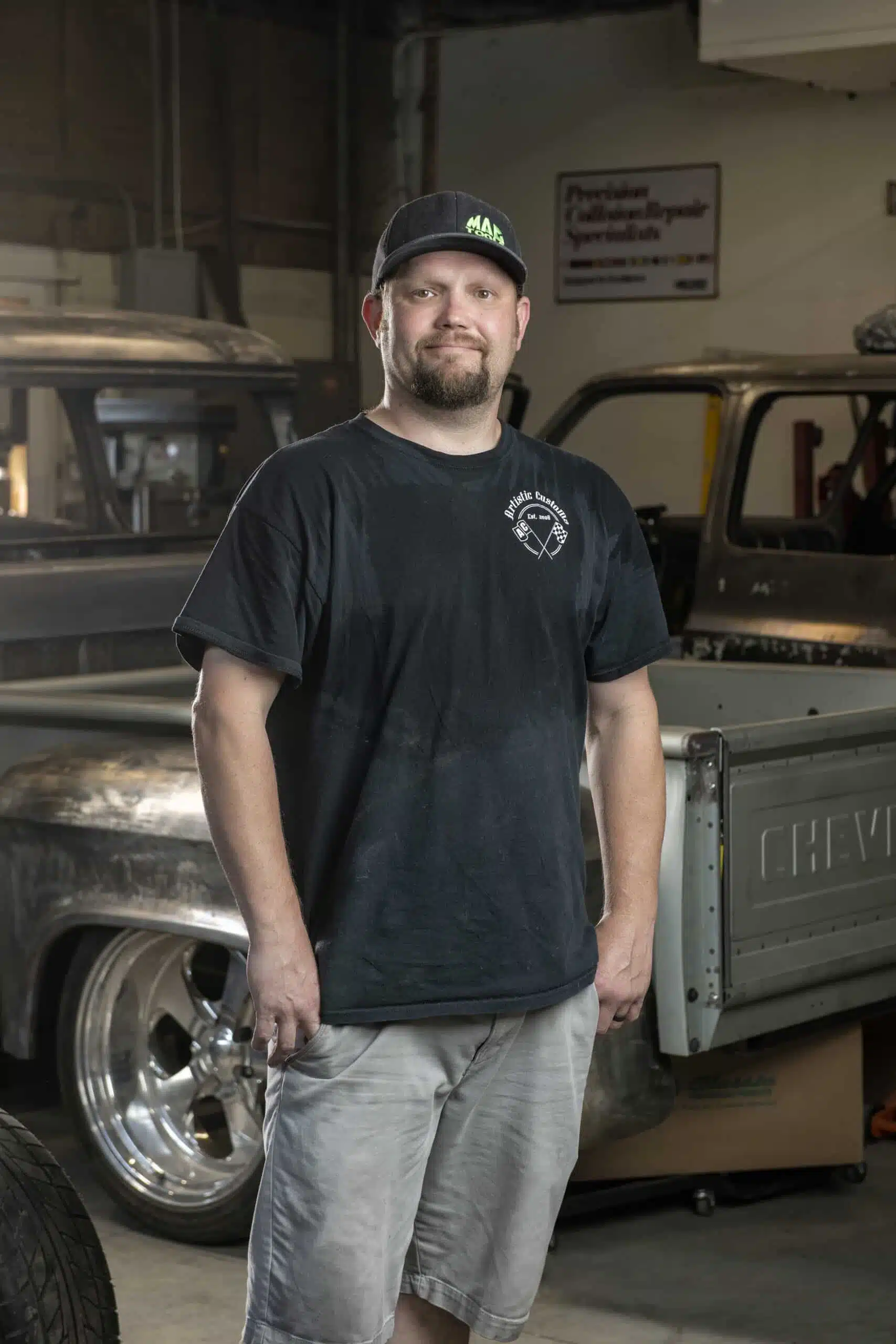 Jake remembers helping his dad prep and paint cars at the age of 8. Following that dream, he found Ken teaching at Lane Community College in the auto collision course. Ken quickly took Jake under his wing, now Jake is his head painter. He takes every project on as if it's the most important vehicle in the shop. Customers feel valued when their restorations are in Jake's hands.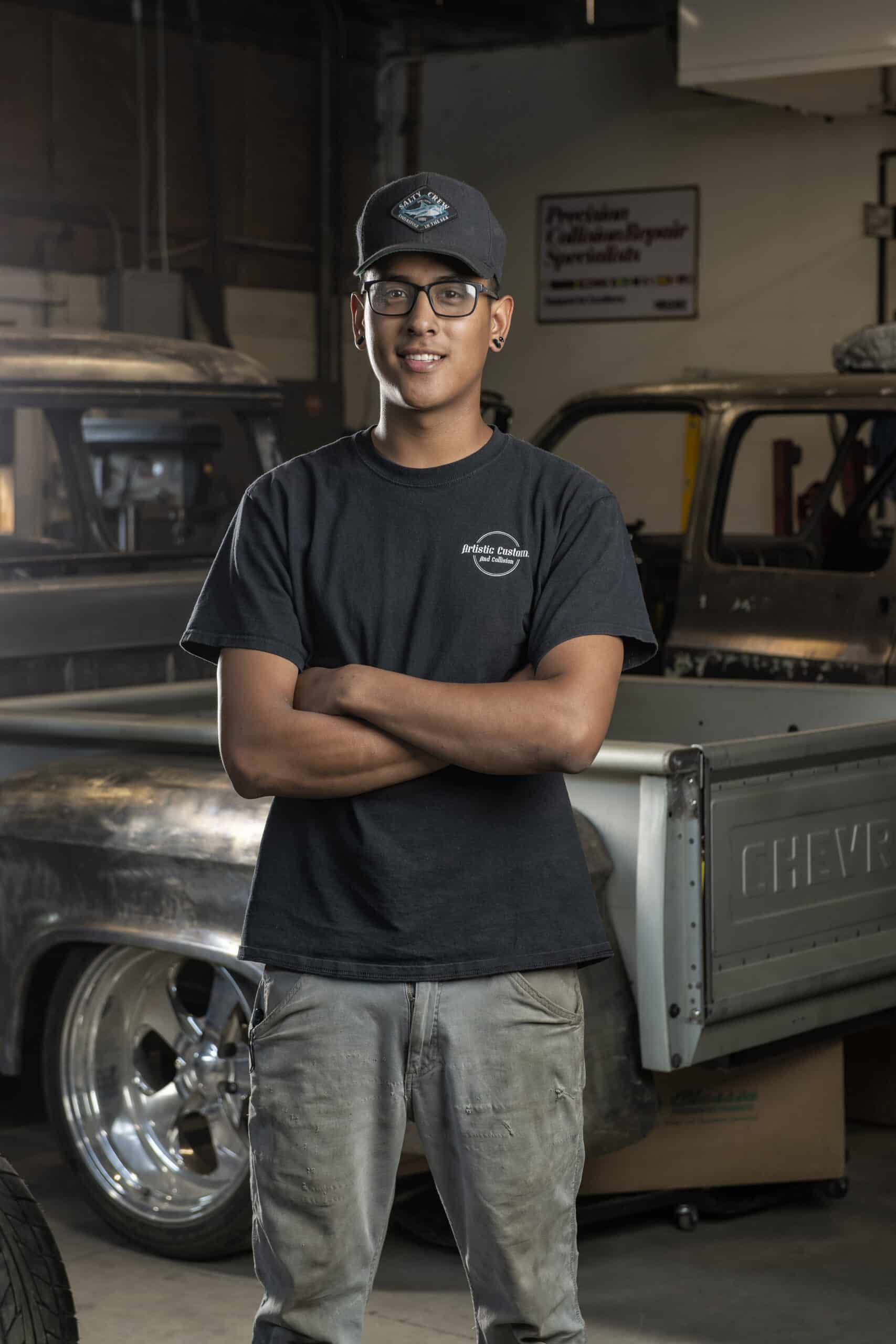 Jacob
Head Fabricator
Welder
Jacob obtained his welder's certificate after high school. With a life-long desire to take apart vehicles and put them back together again, Jacob has found a knack for fabricating and welding. The Jordan's saw Jacob's ingenuity, so Ken mentored his ability to customize vintage vehicles. Now, head fabricator and welder, Jacob constantly thinks up new ways to customize cars.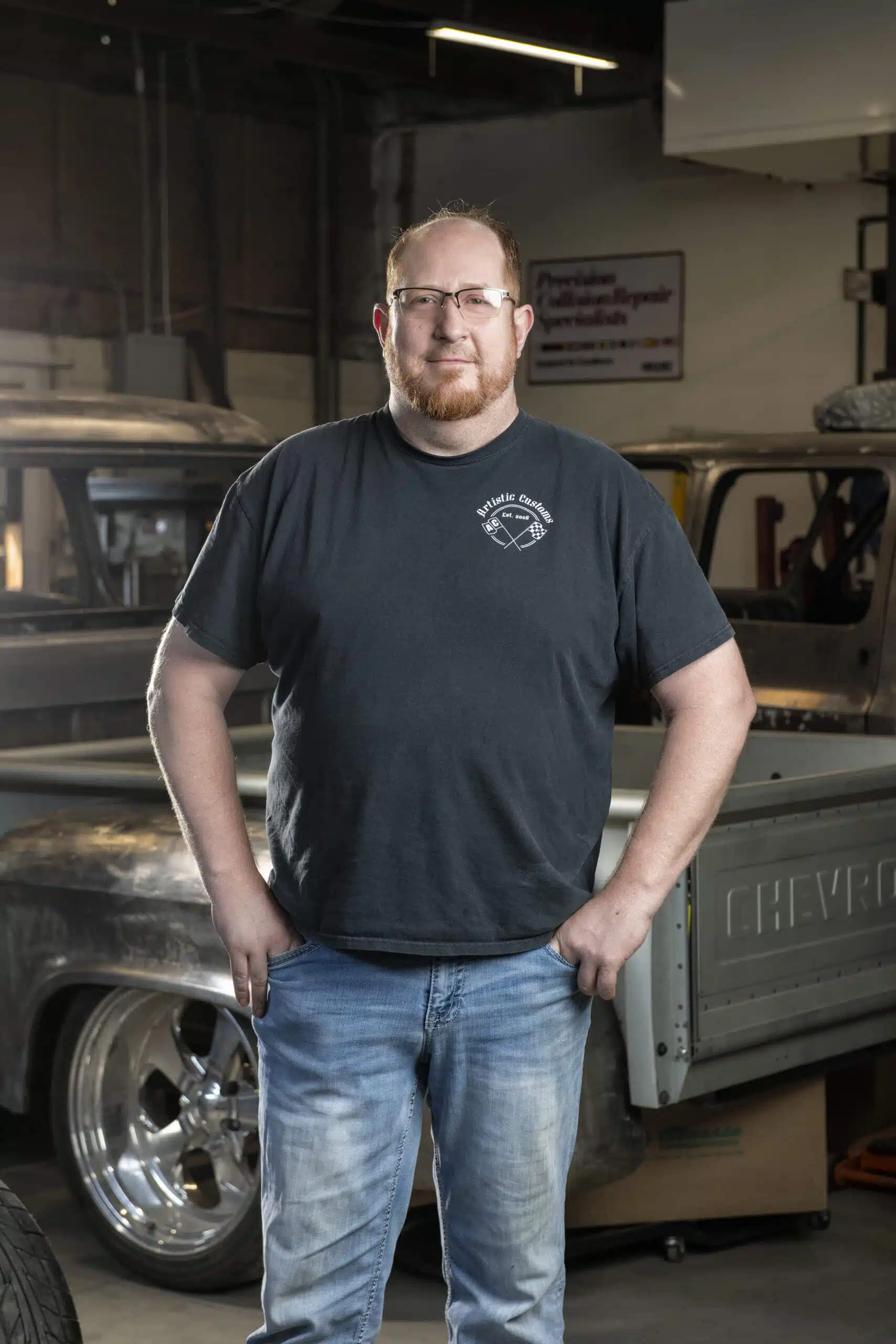 Joe has been holding wrenches since he was just a kid. Always learning, always fixing, always tinkering, Joe's commitment and passion for good design and well-built vehicle has earned him a long career in the restoration industry. Ken and Joe have continual conversations about the best ways to create quality builds in order to bring a customer's dream to life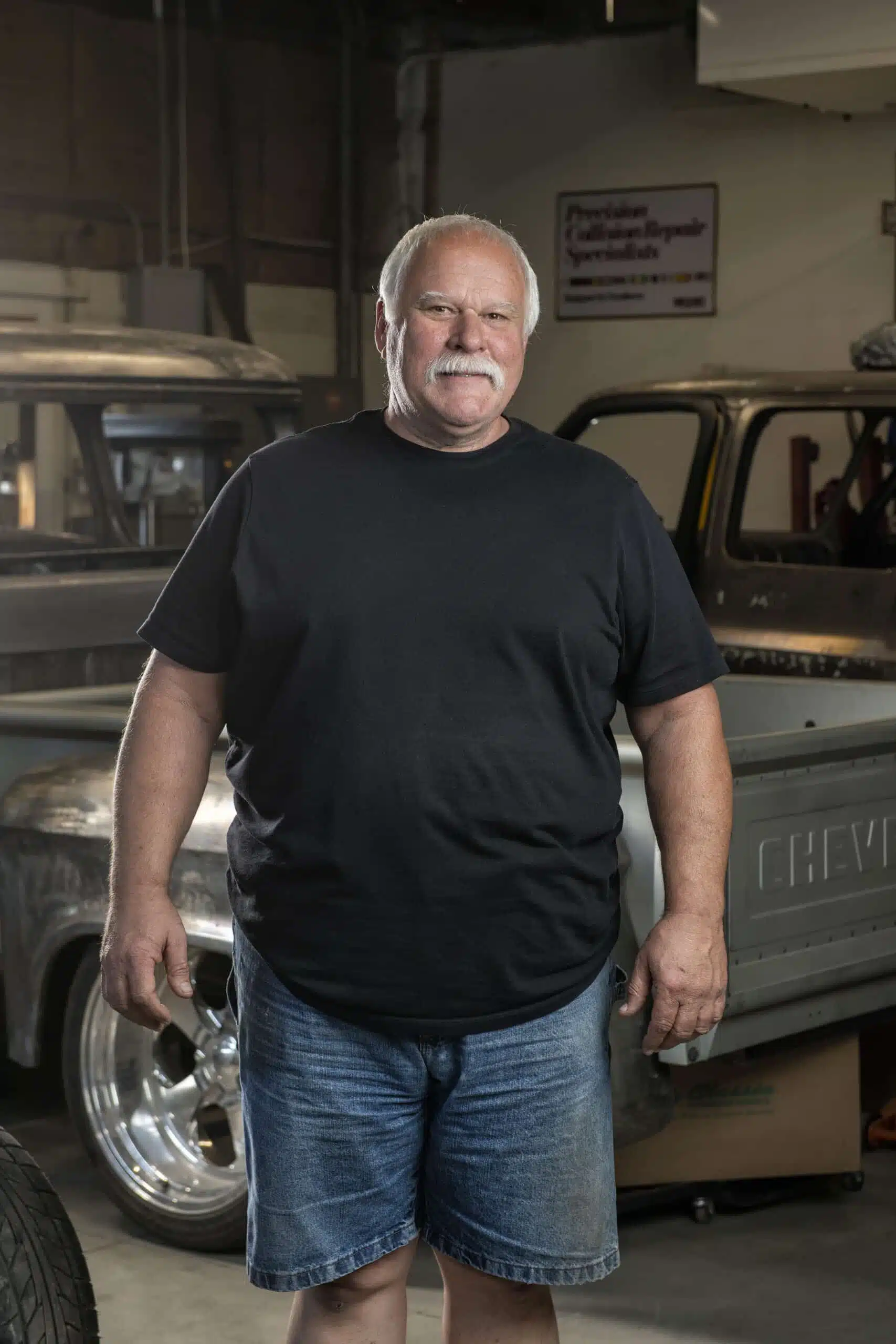 Ross has accumulated over forty years of mechanical knowledge and experience. His ongoing passion for quality vehicles and quality customer service has made him the perfect Office Manager. Ross values the voice of the customers and helps Ken in the ever-evolving world of restoration with parts sales, customer communication, diagnosing and mechanical aspects of our builds.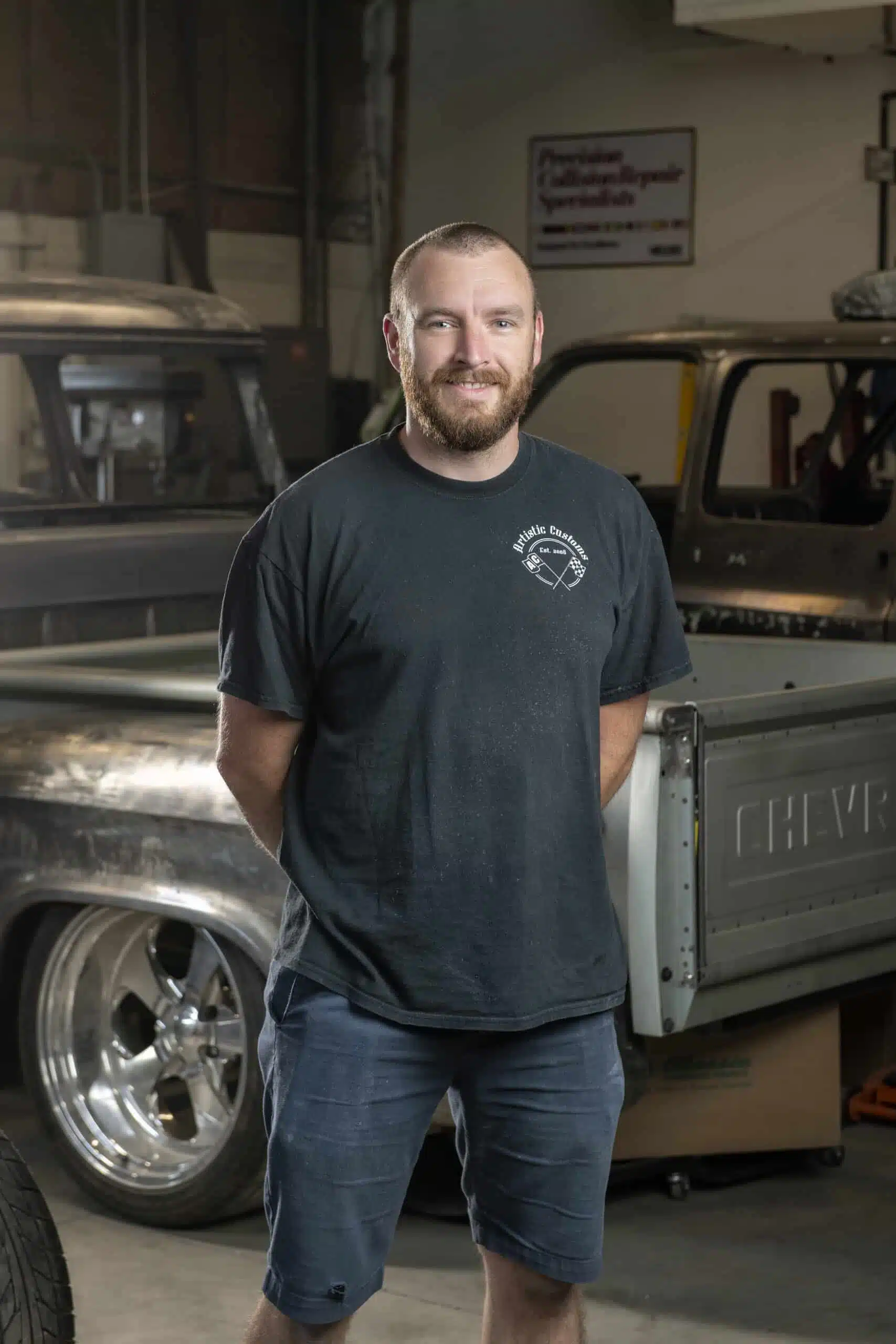 Dayton is self-taught and has a strong motivation to learn. His never-ending tinkering became an obsession to create a smooth riding vehicle. The Jordan's saw potential in Dayton and he has not disappointed. He assists Jake in the paint shop with the prep and painting of vehicles to the standards our customers have come to expect.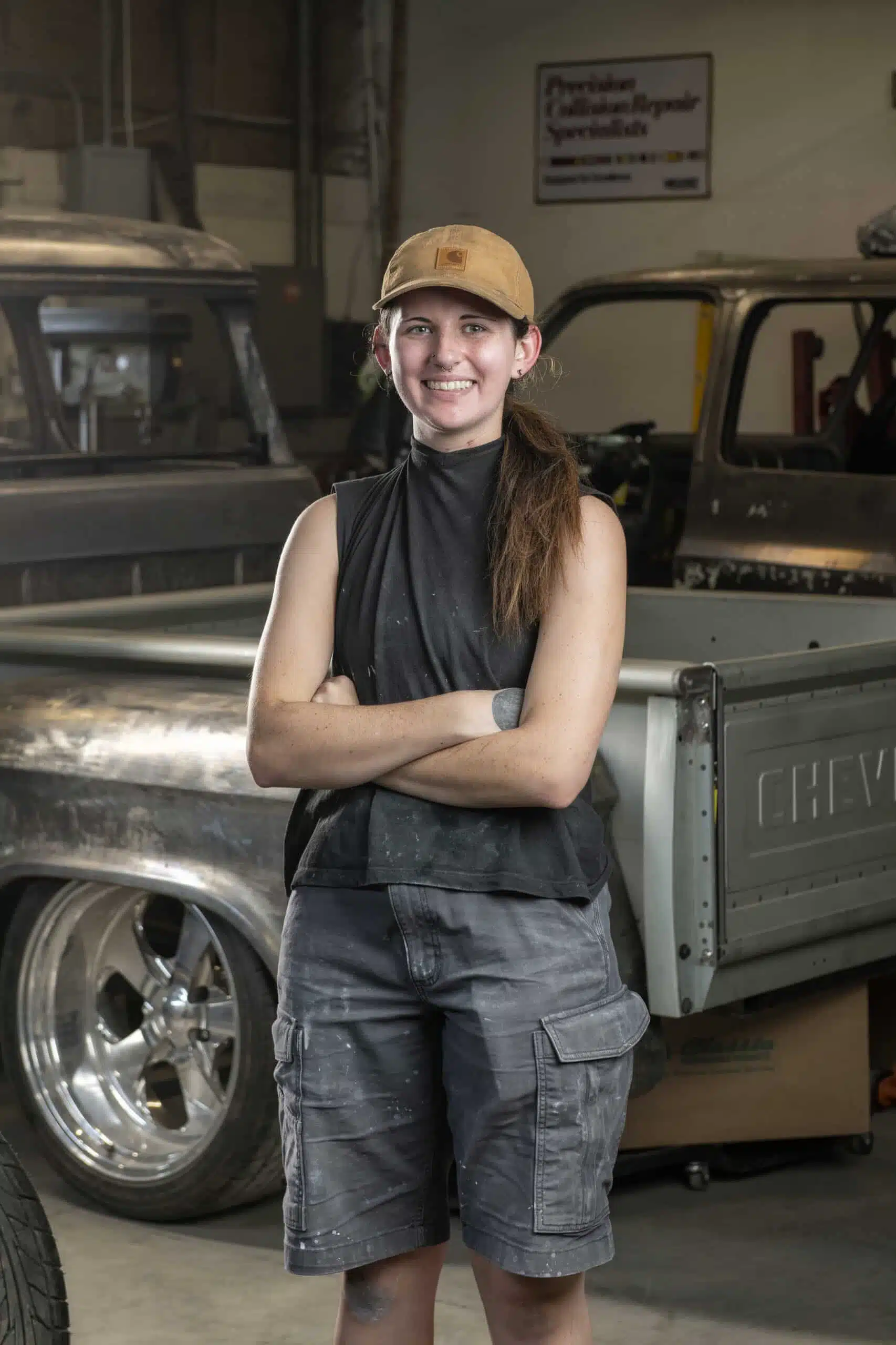 Alaina
Body/Detail Apprentice
Although fresh out of college, Alaina didn't waste any time looking for the job of her dreams. Her drive, discipline, and confidence convinced Ken and Jen to bring her onto the team with high hopes of what she will accomplish one day. Alaina grows everyday, always learning something new in the restoration business.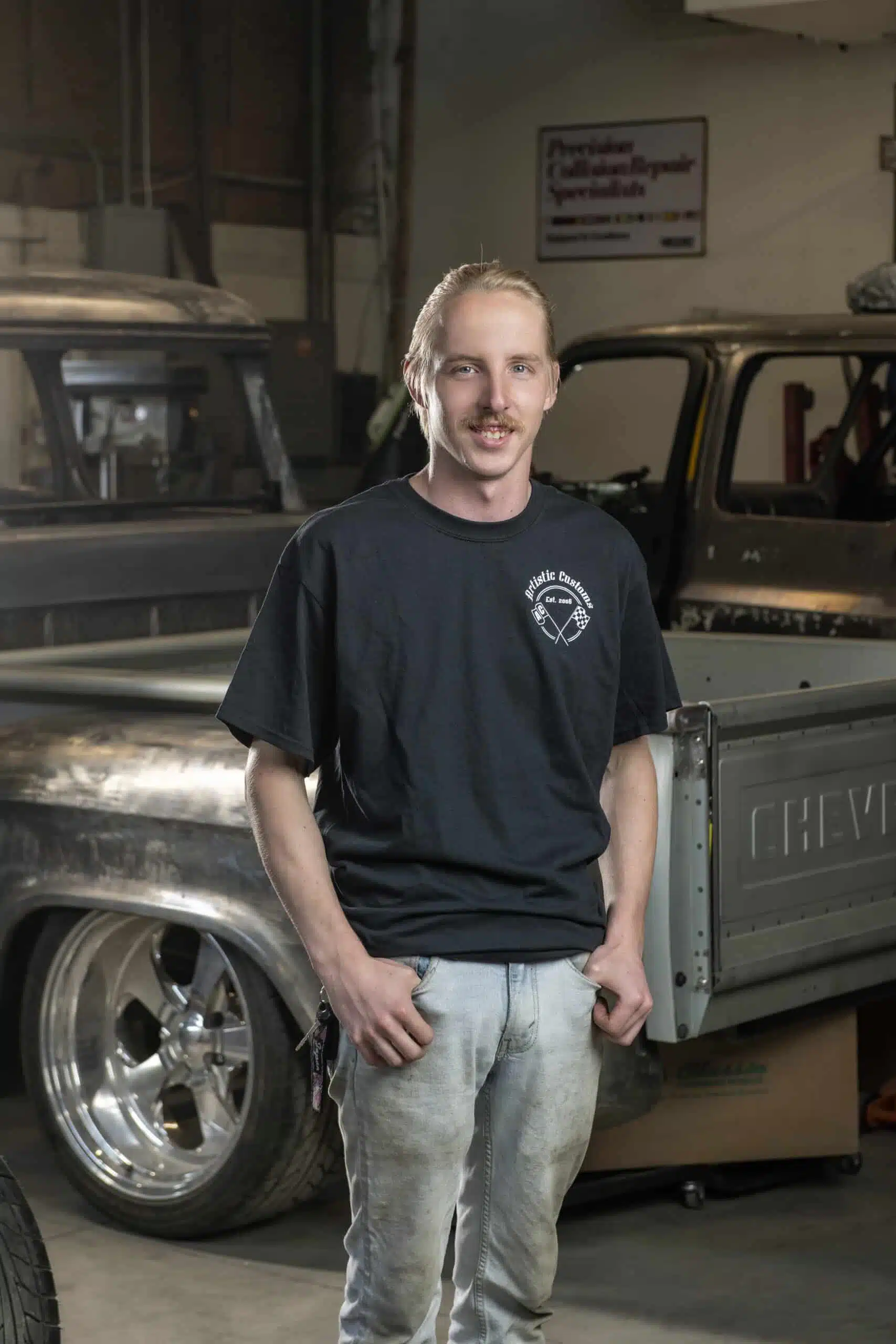 Marcus
Assistant Fabricator
Welder
Marcus joined Artistic Customs with a racing background and an interest in ingenuity. His eye for detail and desire for quality builds has earned him a spot in the fabrication/assembly shop. Always with fresh ideas, he and Jacob collaborate to fabricate and metal work beyond industry standards.